BOOKS
Click on the image for more information
From the publishers website: "For Now is the result of filmmaker Michael Almereyda's year-long search through the Eggleston archives, a remarkable collection of heretofore unseen images spanning four decades of work by one of our seminal artists. Unusual in its concentration on family and friends, the book highlights an air of offhand intimacy, typical of Eggleston and typically surprising."
december 2010
12 x 14 inches
87 four-color plates
144 pages
"A major influence on American poets of the twentieth century, Mayakovsky's work remains fascinating and urgent. Very few English translations have come close to capturing his lyric intensity, and a comprehensive volume of his writings has not been published in the past thirty years. In Night Wraps the Sky, Michael Almereyda presents Mayakovsky's key poems―translated by a new generation of Russian-American poets―alongside memoirs, artistic appreciations, and eyewitness accounts, written and pictorial, to create a full-length portrait of the man and the mythic era he came to embody." -- The New Yorker, July 21, 2008
304 pages
Farrar, Straus and Giroux, 2008
Published screenplay of the film Hamlet (2000), with notes and commentary.
Faber and Faber, 2000, 160 pages
Foreword "The Skeleton in the Mirror" by Michael Almereyda and Dakin Matthews
57 photos, filmographies, notes, bibliographies, index
284 pages, 2009
"A Shimmer of Possibility."
376 pages, SteidlMACK; 1 edition (October 31, 2009)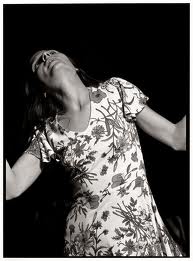 "Forever Changes: Eggleston in '73."
Twin Falls Publishers, 2006